Commitment To Quality.
We are not just another door company. We are not like everybody else. We have worked within the door industry for more than 20 years. During this time we have established ourselves as a forward-thinking, innovative company with a mission to revolutionise the door industry. At Déanta, we have a strong set of beliefs that run through everything we do.
Customer satisfaction is Déanta's highest priority. We achieve this goal by continuously improving the cost effectiveness and performance of all our products and processes, as well as focusing on innovation.
Large Selection of Doors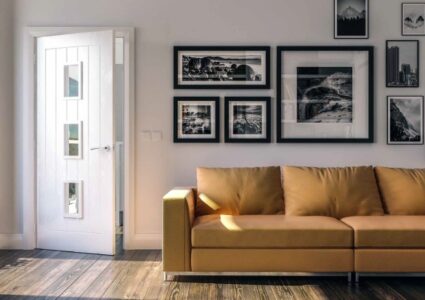 Déanta Internal Doors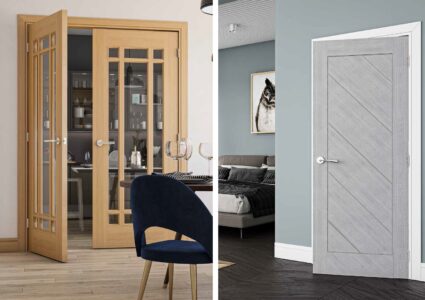 Internal Doors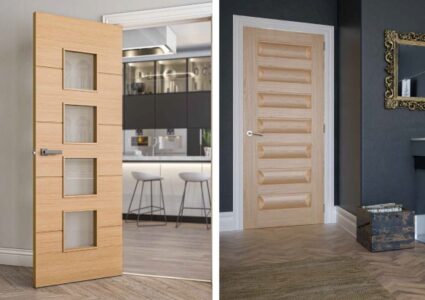 We also manufacture a range of skirting, architrave and door lining sets in oak, walnut and white primed. These sets use the same hand-picked veneers as our doors, complementing them perfectly.

Déanta pride themselves on the quality and diversity of their doors
All of our doors have 18mm lippings around the entire door meaning that a total of 32mm can be taken off the height and width of all our standard doors ensuring they will fit into any size opening.
We only ever produce solid core doors that are heavy and robust and are finished with specially selected crown cut and diamond cut oak, walnut, dark grey ash and light grey ash veneers to give a real timber look and feel. Our white primed doors are produced in the same way as our veneered doors and are ready for a one-coat finish.
All of our prefinished doors are FSC® certified.
Open the Deanta doors online brochure:-
click here