Internal Fire Doors
Fire door inspections, compliance and replacements:
Joinery Stockists, based in the North West of England, is your nationwide "one-stop shop" for comprehensive fire safety solutions. We offer the supply of pre-assembled fire door sets and a bespoke service for end-to-end fire door solutions.
Since the enactment of the Fire Safety Act 2021, our bespoke service has seen considerable growth, reflecting our commitment to keeping businesses safe, compliant and stylish across the country.
Our Services
Fire Door Set Supply
Our supply service allows you to purchase pre-assembled fire door sets. Stylish and practical, these sets not only bring an element of protection against the spread of fire but also complement the aesthetics of any property. Each door set arrives as one package, prefabricated for easy installation and is rated at least FD30 – offering at least 30 minutes of fire protection.
Bespoke Fire Door Service
Our bespoke service provides a comprehensive "one-stop shop" solution for your fire safety needs. This includes fire door inspections, reports, manufacture, supply and replacements. Regardless of your location in the country we've got you covered.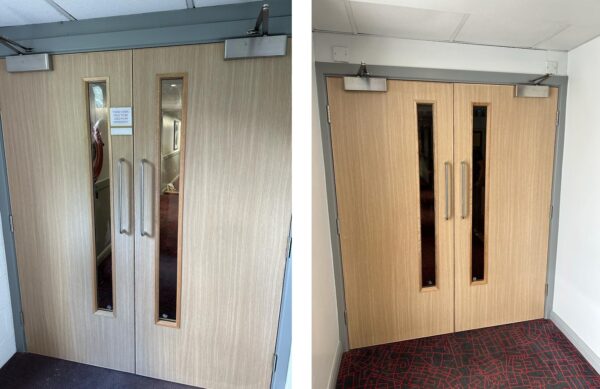 Our Bespoke Process
Choosing our bespoke service means selecting a nationwide service that adapts to your needs. Our process includes:
Nationwide Consultation and Inspection:
Our team will visit your premises, wherever you are located in the UK, to understand your specific needs, take precise measurements, and inspect existing fire doors for regulatory compliance. Any non-compliant doors are identified for replacement.
Design:
We design a fire door set that blends safety regulations with your interior aesthetics. Our stylish and practical fire-rated door sets enhance your property's feel while adding a layer of fire protection.
Manufacture:
Every fire door set is made with high-quality, fire-resistant materials, ensuring compliance with the strict BS 476: Part 22 standard.
Nationwide Installation or Supply:
Our expert BM-Trada Q-Mark accredited installers can install the door sets across the nation.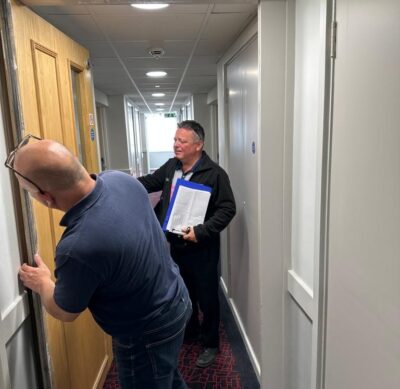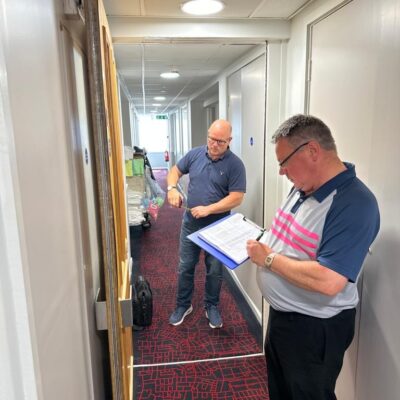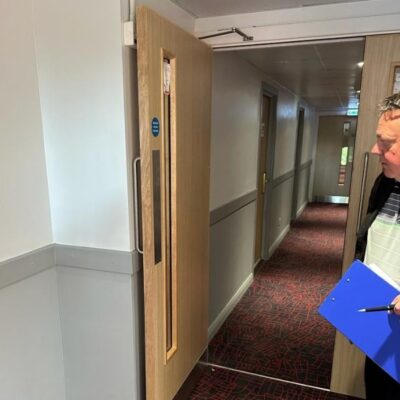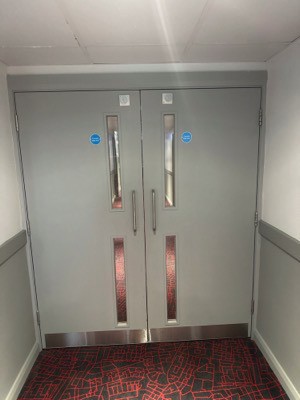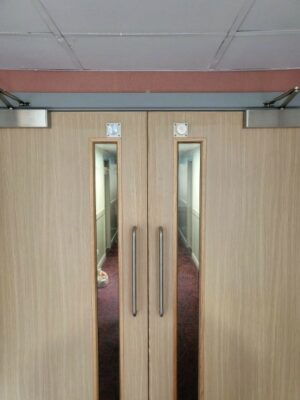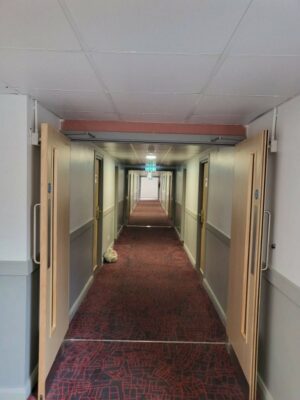 Get In Touch
Joinery Stockists is ready to assist with all your fire safety needs. If you have any questions or want to discuss your fire safety requirements, don't hesitate to contact us today.